Aluminium bifolding & sliding doors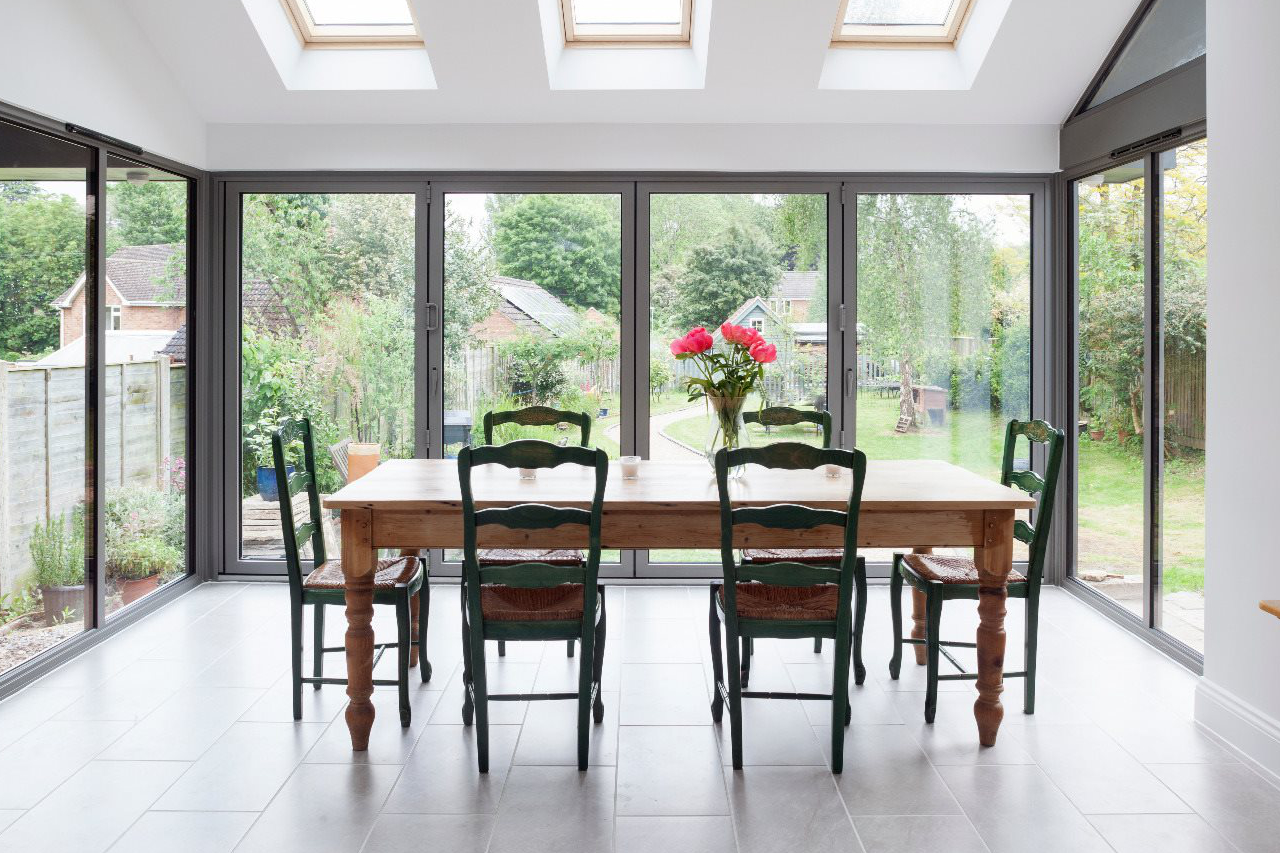 Bifolding doors
Bifolding doors can transform your living space and open up a multitude of possibilities in your home, making it a lighter more welcoming environment in which to live and break down the barriers between inside and out. No other item in your home can transform your living space in this way. And recent surveys suggest that the inclusion of a quality set of bi-folding doors is likely to be more important to potential buyers than a new kitchen or conservatory.
About bifolding doors
The concept of bifolding has come a long way from the patio doors of the mid 1900's which were fully-glazed but basic sliding or opening doors, whose quality of construction was sometimes questionable. The new alternative is cleverly designed, aesthetically beautiful, bifolding doors that are energy efficient, provide better security and safety, and when constructed from aluminium, are maintenance free.
The advantages of bifolding doors over traditional sliding patio doors is that unlike the latter that typically only open up half of the available opening, bifolding doors fold back to just a few inches of the opening so considerably more of the outside environment can be enjoyed, utilising space as never before and making them the ideal choice for apartments as well as houses. Combined with longevity, the convenience and versatility they offer is endless.
You only need to flick through any of the glossy home improvement or lifestyle magazine, such as Grand Designs, to see why they have become the product of choice for designers and architects aiming to make domestic architecture more interesting.
Our bifolding door key features
Seamlessly open up the space between the house and the garden
Extend a tiled kitchen or conservatory floor right through to the outside
Create a larger living space, ideal for entertaining and taking full advantage of the summer months
Totally retractable with multiple opening configurations to choose from
Easy to operate with free-glide running systems using near-frictionless needle roller bearings
Choose from a variety of materials from wood, PVC or lightweight aluminium
Our high grade aluminium combines strength and weight which allows for a narrower more aesthetically pleasing frame
Choose from a wide variety of colours including wood-effect and textured finishes
Sliding doors
Sliding patio doors add eye-catching impact to the exterior of your home. The outward appearance focuses on stunning glass areas, highlighted by bold aluminium sections styled with clean aesthetic lines that work in harmony with the character of any home.
Sliding doors deliver optimum performance and are tested to the highest standards to guarantee reliability. The strong, thermally broken aluminium sections enable the creation of dramatic sliding sashes with large glass areas without reducing thermal or weather resistance. Special sliding mechanisms enable even the largest sashes to slide open and closed smoothly, whatever their size.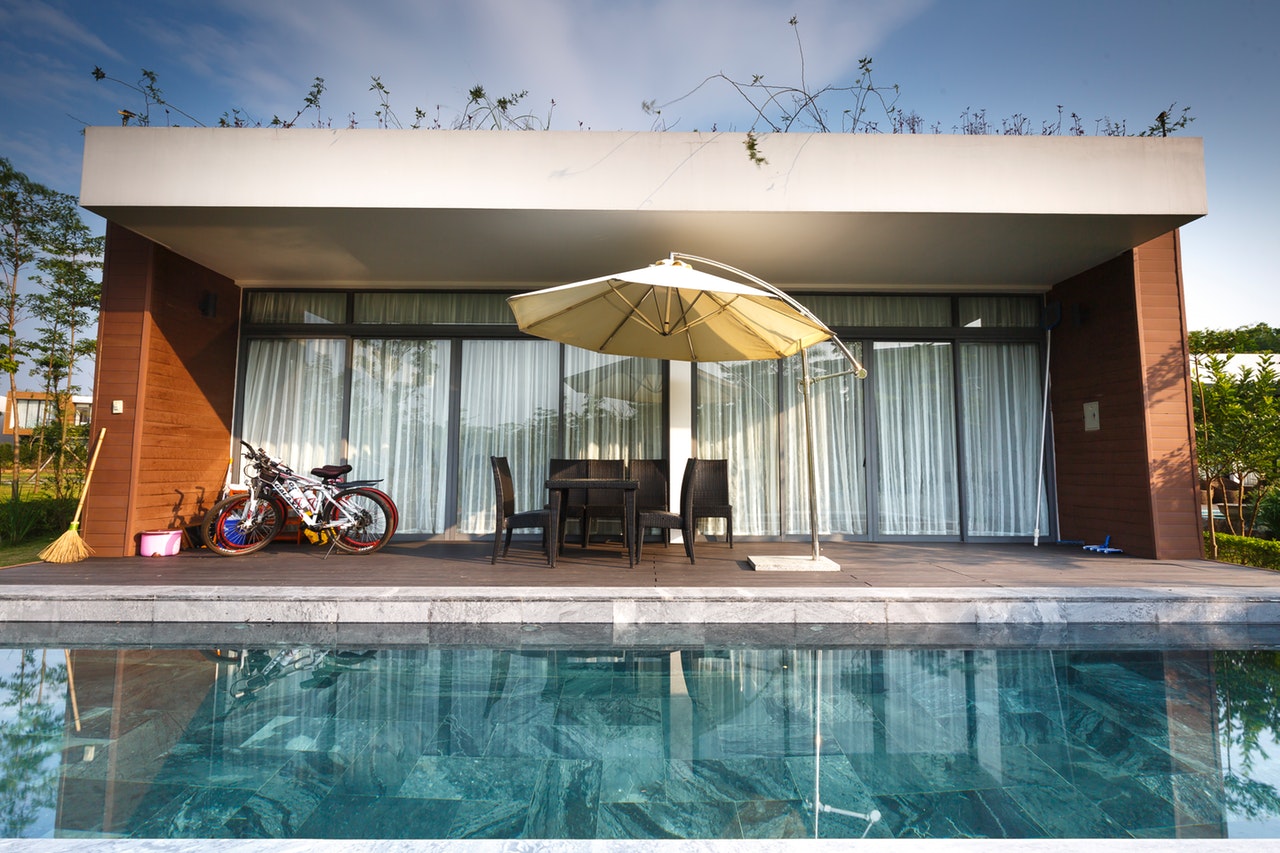 When closed these large sliding doors form a thermally efficient glass façade, a wonderful way to flood a space with light and enjoy beautiful views.
Our sliding door key features
Our aluminium profiles are styled with an attractive modern aesthetic with signature strong lines
Enhanced thermal performance with Polyamide thermal barrier technology. Exceeding the performance requirements of current building regulations
Available in a huge range of powder coated paint colours and finishes
25 year paint finish guarantee
Optional triple track system that allows multiple sliders to open in the same direction at once
High security multi-point hook locking mechanisms fitted as standard to master sliding sashes
All doors are complemented by a range of furniture options featuring traditional lever/lever or 'D' looped handle options
Handles are available in a choice of standard colours; with the additional option to colour match the handles to the colour of the doors